Select Solo CLE Program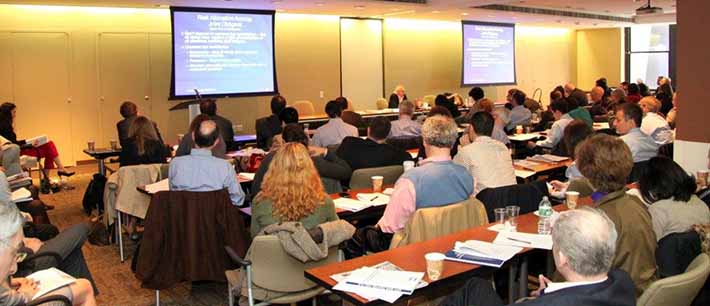 The New York City Bar Association is now offering a special option for solo practitioners called Select Solo CLE, giving solo practitioners access to all of our CLE programs that are four hours or less for one year for a flat fee of $399. This includes access to our live programs, live-webcast and on-demand programs.
Click here to purchase Select Solo CLE online.
Live CLE programs are held at the NYC Bar Association building and almost all programs are available as live webcasts and on-demand. NYC Bar Association programs are accredited in New York, New Jersey, California and Pennsylvania. Attorneys accredited in these states will be able to receive credits for our programs.
To qualify for the Select Solo CLE
Attorney must maintain membership for the year and be up to date with membership dues
Attorneys part of small law firms do not qualify*
Select Solo CLE benefits
Nationally renowned continuing legal education programming with an unparalleled faculty, covering a wide range of cutting-edge topics
Access to more than 100 live CLE programs** at our convenient midtown location
Unlimited access to live-streaming webcasts & instant access to a catalog of over 100 on-demand programs**
User friendly online platform with immediate access to CLE certificate
CLE credit in New York, New Jersey, Pennsylvania and California
Support from customer service team
To find out more or to sign up for Select Solo CLE, please contact our Customer Relations Department at customerrelations@nycbar.org or 212.382.6663.
Click here to purchase Select Solo CLE online.
* If you are not a solo practitioner and are interested in special pricing on our CLE programs please contact Angie Avila at 212.382.6608 or aavila@nycbar.org
** Available only for programs 4 hours or less