Launching Your Career
Professional Development & Networking Series for Undergraduate Students and Recent Graduates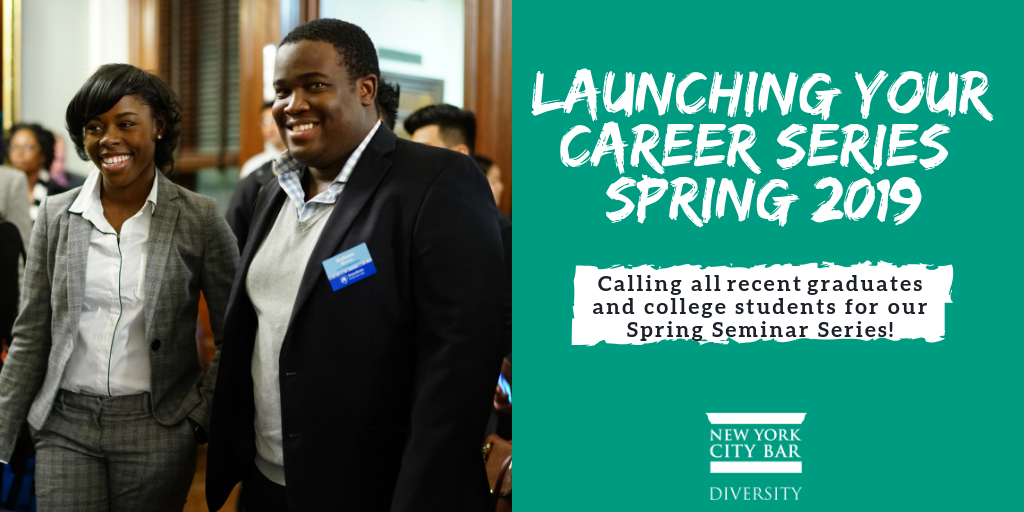 For several weeks in the spring, participants will visit sponsoring law firms, where they will have an opportunity to learn about resume/cover letter writing, interviewing skills, presentation skills, office etiquette, legal writing, and career development/mentorship. This will be an interactive series of workshops to help young men and women develop necessary professional skills and begin to build their professional networks.
2019 Launching Your Career Seminar Series:
2019 applications are now CLOSED!
Deadline: Monday, Feburary 25
Tuesday, March 12, 6:30-8:30pm: Drafting Personal Statements & Writing Skills
Tuesday, March 19, 6:30-8:30pm: Office Etiquette
Tuesday, March 26, 6:30-8:30pm: Resume-Writing and Mock Interviews
Tuesday, April 2, 6:30-8:00pm: Fireside Chat (Topics: [TBD])
Tuesday, April 9, 6:30-8:30pm: Pro Bono Panel
Tuesday, April 16, 6:30-8:30pm: Building Relationships
Tuesday, April 23, 6:30-8:30pm, Overcoming Obstacles/Building Grit and Resilience