Legal Research Support
RSB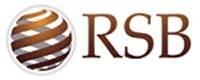 Research Service Bureau (RSB) is a niche firm that specializes in supporting the legal community case types for Medical Malpractice, Mass Tort or Pharmaceutical Litigation, Personal Injury, Disability and Life claims. Since 1981, we have provided specialized services that include:
Preparation for Deposition and Public Records Research
Trademark and Intellectual Property Monitoring
Research, Collect and Review Electronic Evidence
Surveillance
Pharmacy and Hospital Canvass
Medical Record Retrieval
Disability and Life Claims
Property and Casualty Investigations
Background and Employment Checks
Locate Assets and People
Leverage for Negotiations
For more information feel free to visit us on the web at www.rsb-inc.com or call us at 877-647-4669. Please make sure to mention the NY City Bar Association to get a 10% Discount.