Small Law Firm Vendor Program - Small Business Vendors
This pilot program has been established by the Small Law Firm Center of the NYC Bar in collaboration with its on Small Law Firm Committee to help members obtain services from Small Business Vendors.
Vendors must provide law-related goods and services in certain specified areas as well as a significant added value to NYC Bar members, which may consist of preferred pricing, expedited or free delivery, extension of volume discounts, product add-ons, free or no fee services, service warranties and guarantees, or the provision of such other items or services that are otherwise not generally available to small law firms. See how to qualify as a vendor.
---
Bookkeepers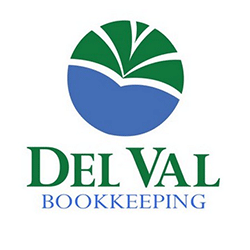 At Del Val Bookkeeping, we work with a lot of lawyers, helping them to improve the back-end efficiency of their firms while they build their practices. ​
We are certified in Clio and familiar with Time Matters, and make sure your time, expenses and billing are recorded most efficiently. Tracking retainers and IOLTA accounts are additional functions so important to your practice, which we take very seriously. Other services include accounts payable, accounts receivable, bank and credit card reconciliation and payroll.
That means you enjoy a streamlined data collection process that frees up your mental energy. You can focus solely on the legal matters of your clients while we take care of all the behind the scenes work.
With Del Val Bookkeeping, you are "Always in balance!" Please visit our website, www.delvalbookkeeping.com, or email us at jperry@delvalbookkeeping.com for more information. NYC Bar members are eligible to receive QuickBooks Online for free.
---
Paralegal Support Services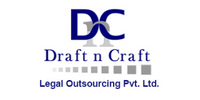 Draft n Craft is a leading alternate service provider supporting attorneys, law firms, and in-house legal departments. Our legal and paralegal support services include – Legal Drafting, Legal Research, Deposition Summary, Medical Records Summary, Contract Lifecycle Management, Multiple Data-Intensive Paralegal Services, and more. Write to us: info@draftncraft.com or call us at 1-646-367-6958 & 6975. NYC Bar Members receive 30% OFF on Legal and Paralegal Support Services.