Office Space Available
Midtown Law Office – Located on Madison Avenue near GCT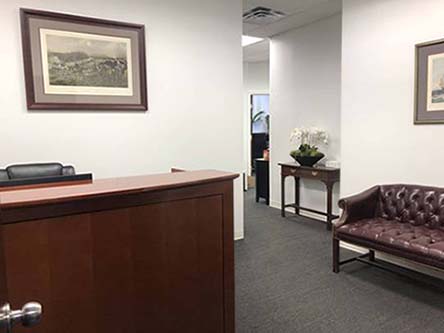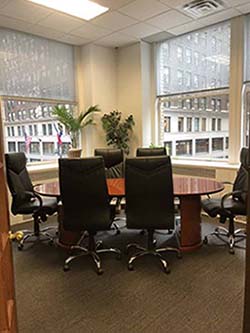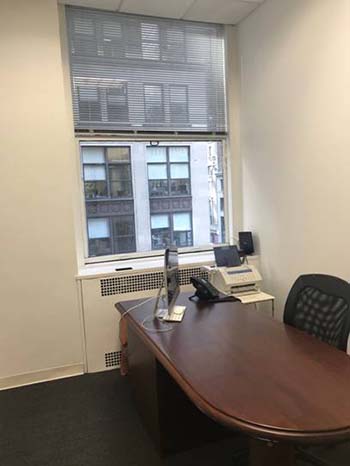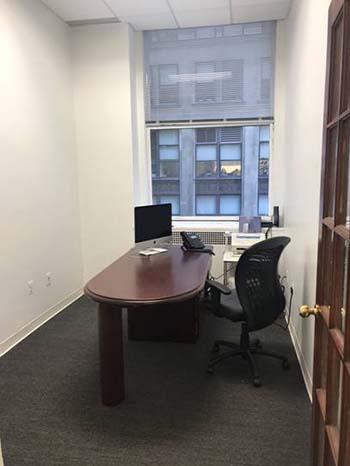 One (1) windowed office, with secretarial workstation; includes shared conference room and receptionist. Use of copiers/scanners possible.
$1,750 a month.
Contact Ashley for details at (212) 213-1233 or paralegal.ferstlaw@gmail.com. Date of Posting 8/7/2019
60 East 42nd Street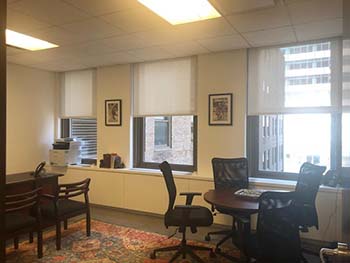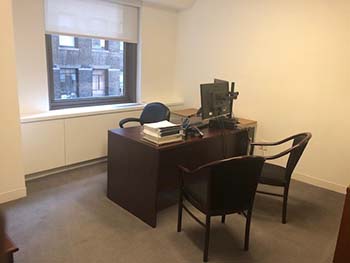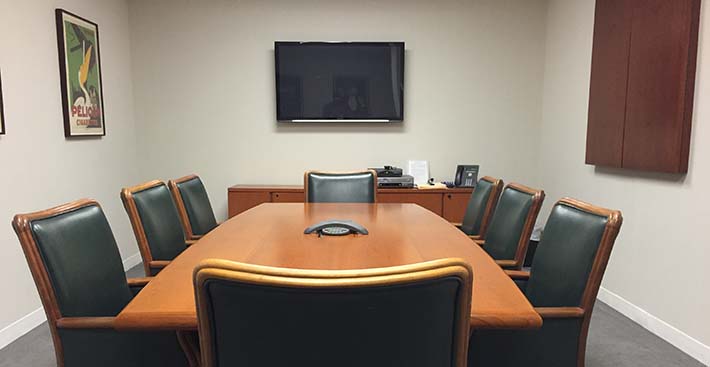 Rent one to four offices with secretarial stations in full service law suite. Suite has receptionist service, conference room, kitchen and file space. Modern, bright law suite.
Call Joe or Nancy at (212) 755-6000 or email jaronauer@ayllp.com. Date of Posting 8/5/2019
$1595 PER MONTH FURNISHED WINDOWED OFFICE IN DOWNTOWN NYC LAW FIRM | NEW SPACE - 1 WORKSTATION ALSO AVAILABLE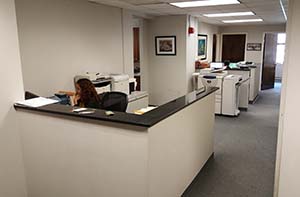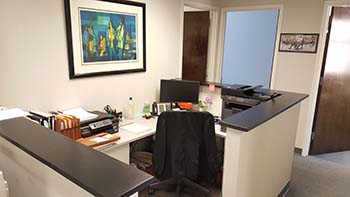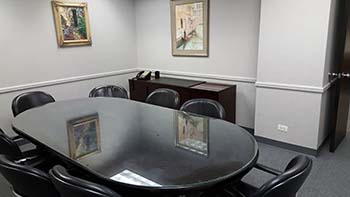 Sublease 1 nicely furnished windowed office (10' x 12") and/or 1 large workstation/cubicle (6' x 8') in full service 24 hour doorman building conveniently located close the heart of the Financial District, World Trade Center, Tribeca and courts.
$1,595 - Office Alone
Office and Work Station Together - $2,045
Shared law office space for practicing attorneys and other professionals looking for space in the premises of a downtown NYC boutique law firm, Golub Law, PLLC. The space was built recently and is modern. There is a full time receptionist to answer your calls (extra) and greet your visitors. The office suite space is uncluttered and bright. 225 Broadway is a full service, 24 hour doorman building, that is home to a number of law firms.
The furnished windowed office and work station are offered separately or as a pair.
This is an excellent opportunity for someone to have a physical office presence in Manhattan for a very reasonable price. The shared law office suite in which this workstation is available for rent has a large, beautifully furnished shared conference room, kitchen, copy/scan/fax machine. The phone system is in place and high speed DSL internet service is included as part of the rent. Additionally, secretarial service and phone answering are available (extra).
Golub Law, PLLC is an AV rated boutique law firm (www.golublaw.com). We are seeking a low traffic practice to share our 15th floor office space.
Possession: Immediate
Term: 1 year or longer
Price:
$1,595 [Windowed Office]
$500 [ Work Station]
$2,045 [Windowed Office and Work Station]
For further information or to arrange an inspection of this law office space, please contact: Steven Golub [Tel. (212) 693-1000] [Email: sgolub@golublaw.com] Date of posting: 8/2/19
420 LEXINGTON AVENUE - GRAYBAR BUILDING
VERY WELL PRICED OFFICE AND WORKSTATION IN SHARED LEGAL SPACE - OVERFLOW WORK AVAILABLE - RECENT CONSTRUCTION - VIEWS & LIGHT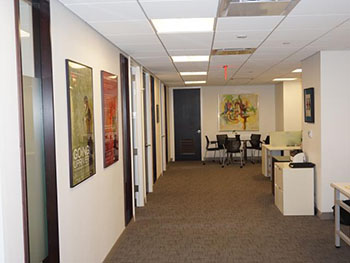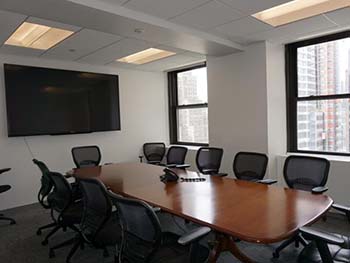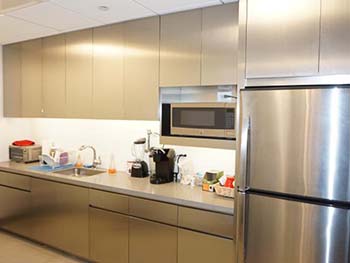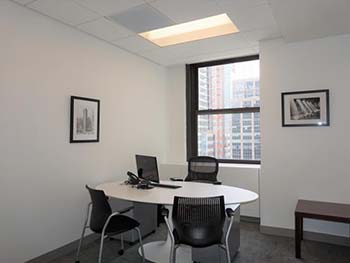 1 Large Office - 140 sq. ft. with workstation included in the rental (Internet and Phones also included, and telephone answering is available)
Sublease from an established boutique Entertainment, General Commercial and Litigation law firm. Long term available. Immediate Occupancy.
New build-out. Hallways and bathrooms have been renovated as well.
Landmark 24-hour concierge building with Excellent Security
Direct lobby level connection to Grand Central Station
Overflow work available for attorneys.
Amenities: Full time receptionist, large conference room with video screen, kitchen - All included in rent.
This is a great opportunity for an attorney to move right into a modern shared legal office.
For inquiries, please call 212-931-5500 or email Craig Cohen ccohen@mszpc.com or Elaine Zapfel ezapfel@mszpc.com. Date of Posting 08-01-19
Location: 485 Madison Avenue, NYC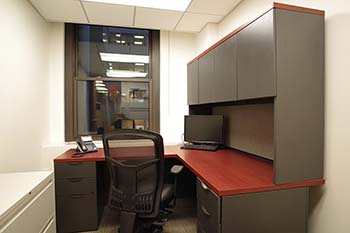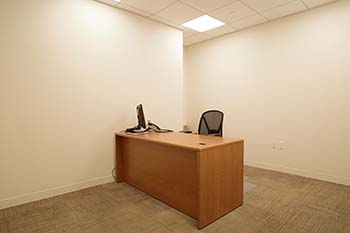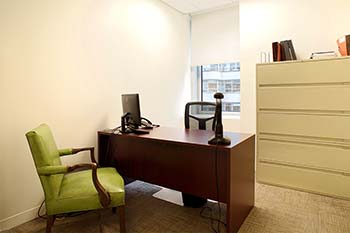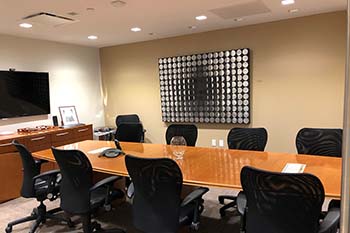 Our law firm has space available. Prices just reduced and range from $1750.00- $2400.00.
Great space for lawyers or other professionals looking for practice synergies or for firms outside Manhattan looking for a NYC presence.
Location: 485 Madison Avenue, NYC
Space Available:
3 -- 8x12 windowed offices
1 – 13x 9 Interior office
1 – Work space/Secretarial Area
Each office can be rented individually or together to suit your needs.
Premium location, beautifully appointed conference rooms with dedicated receptionist. Includes use of phones, kitchen, Keurig coffee, copy machine, scanner, fax, postage machine, internet access and more. Conveniently located and close to multiple subways and Grand Central. Easy commute to Penn Station.
Call or email with any questions or to schedule a visit.
Contact: Rosa Abel, Office Administrator, 212 935-6020 rabel@kleinzelman.com
29 Broadway Office for Rent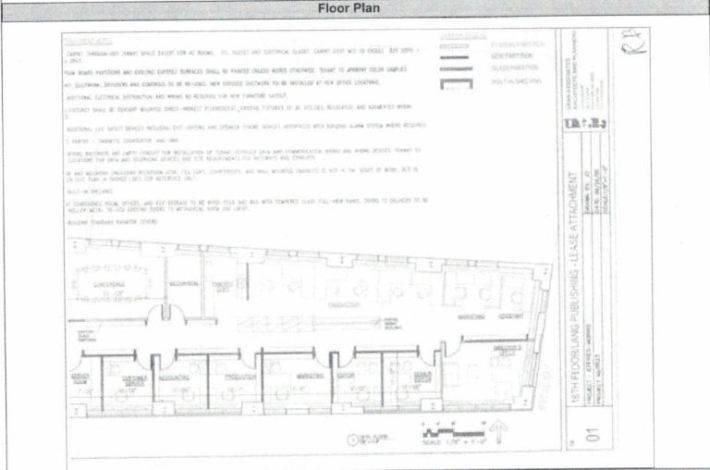 This office space has a reception area, large conference room, seven private offices, nine cubicles, pantry, and utility room/storage area. Ample natural light. Telephone, furniture, and fixtures included. The asking rent is $45.00 per sq. ft. or $16,327.50 per month and the electric is metered. The term is through May 30, 2023. Available immediately. Works well for a law firm. For more information please contact Tom Reilly at 212-635-0509 or reillyrealestate@yahoo.com. Date of Posting 06-21-19
Modern Furnished Office and Cubicle available in Professional Financial District Suite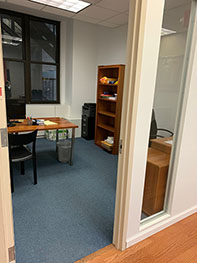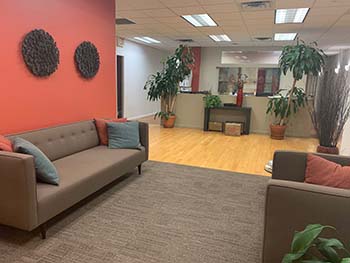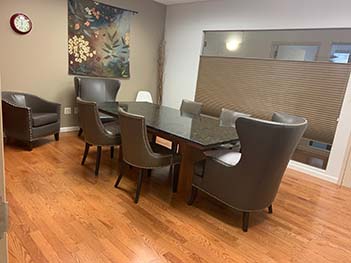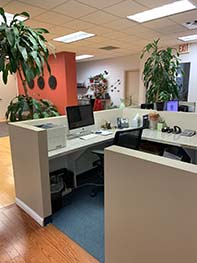 A private office and cubicle are available immediately for rent in a spacious Downtown Manhattan suite shared by members of small law firms and solo practitioners. This charming modern suite is on the seventh floor of a rare Hellenic Renaissance Style skyscraper within the Financial District right by Bowling Green, the Charging Bull, and Battery Park. The building is secure with a lobby doorman and maintenance staff. Nearby transportation options include multiple subway lines (4,5, R, J, Z, 1, 2, 3), Path Train and the Staten Island Ferry. Many restaurants, the courts, Wall Street, the NYSE, FINRA, and other big businesses are conveniently located within walking distance. The courts are a quick subway ride or a longer walk away.
The office atmosphere is usually quiet and collegial with a friendly connected group of legal professionals. There are two conference rooms shared when needed by suitemates without any conflict. An excellent phone system, high-speed internet, state of the art-copier/printer, postage services, and IT support are available. This contemporary suite is fully furnished with contemporary wooden décor and basic office essentials. Our kitchenette is always stocked with filtered water, coffee, tea and additional options that could be ordered upon your request. This high-ceiling suite is open and tidy with staff coming in to clean the office daily.
There is a private windowed office 10x11' that could comfortably fit one person and a front cubicle that could be ideal for legal staff. For the private office, we are asking for $1450. The front cubicle is $500 but the price could be negotiated. The available spaces can be leased separately or together. Deposit required.
This suite would be most suitable for other lawyers, financial professionals and small businesses seeking a professional clean space. For additional information, please do not hesitate to contact us. For additional information, please do not hesitate to contact Jenice Malecki at (212)-943-1233 or jenice@maleckilaw.com. We welcome all individuals to come in for a tour of our community. Date of Posting 05-31-19
Office Space Available - Woolworth Building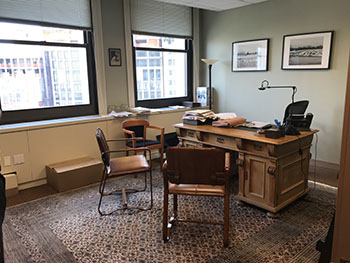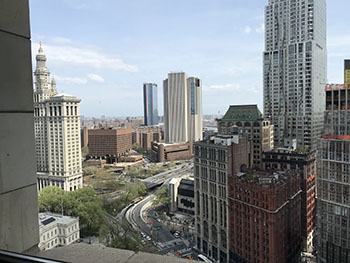 Premium office available in 22nd floor suite with small, established law firm in historic Woolworth Building in Lower Manhattan:
Large 2-windowed office overlooking East River and City Hall Park (16 ft x 13 ft).
Plug and play: Cisco IP 7960 phone system, unlimited domestic telephone service, voicemail, high-speed Internet, photocopier and facsimile.
Use of large conference room, reception, secretarial space and kitchen.
Prior custom build-out with wood and glass finishes.
Quiet, artfully decorated, with collegial atmosphere.
Easy access to most subway lines and nearby courts.
Lease term flexible – 1-year minimum.
$3,750/month.
Please contact Alan Effron: aeffron@pwes.com (212) 334-1082. Date of Posting 05-21-19
2 Windowed Offices in Boutique Midtown East Tax Law Firm
Two exterior offices are available for immediate occupancy in a recently renovated suite in the Architects & Designers Building. In addition to housing some of New York's finest interior design showrooms, the A&D building is home to the Consulate General of Spain and to some large New York City real estate development firms among other boutique commercial tenants.
Amenities:
Secure, 24/7 access, LEED certified building ideally situated in a thriving commercial neighborhood right across from the Bloomberg Building
Access to three conference rooms, pantry/kitchen area, beautiful views, and great light
Furnishings, signage, and workstation for support staff available upon request
Our vendors can assist you in setting up high-speed internet, VoIP telephone service, and IT support
Office rentals are $2700 and $4000 per month.
We practice international tax and corporate law. Ideal tenants include other attorneys or professionals with a complementary practice. All practitioners are welcome.
For further information or to view these premises, please contact Jennifer Lapper at 212-755-3333 or lapper@ruchelaw.com. Date of Posting 04-22-19
Office Space Available on 42nd Street - 2 Blocks from Grand Central
Our family law firm, Drexel LLC, is offering for sublease offices on the 29th floor of the historic Daily News Building on 42nd Street, just 2 blocks east of Grand Central terminal. The space has been extensively renovated and modernized in stages over the last several years and is in beautiful condition. It consists of 2 partner and 2 associate offices, as well as 2 interior cubicles. The entire space is available at $15,700 per month; individual offices may also be subleased for between $2,500 to $5,000 per office. The 2 partner offices, 1 of the associate offices, and the cubicles are in a private suite immediately behind the floor's common reception area. The second associate office is just down the hall from the enclosed suite. The floor features gorgeous northern and eastern views (the latter overlooking the East River and Tudor City), 2 conference rooms, a shared receptionist, high-speed internet and voice-over-IP phone systems, newly upgraded restrooms and kitchen, and furniture. Our neighbors on the floor, mostly from other boutique law firms are a great bunch – quiet, collegial, and friendly. Three years remain on the current lease, but it may be renewed for another term beyond 2022.
For additional information or to arrange a tour of the space, please contact Allen Drexel at (212)-231-2684 or adrexel@drexel-llc.com. Thank you for your interest. Date of Posting 04-09-19
2 FURNISHED WINDOWED OFFICES AND 1 WORKSTATION- AMAZING VIEWS, CONFERENCE ROOM, AND OWN ENTRANCE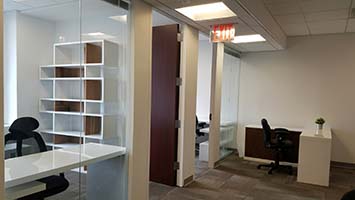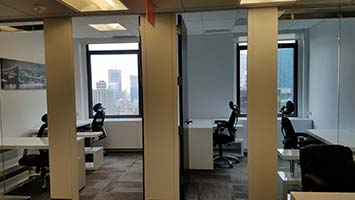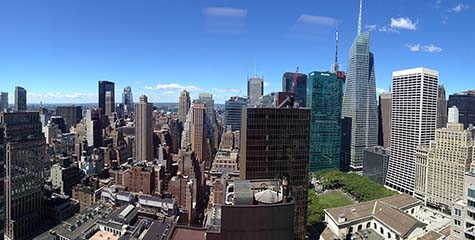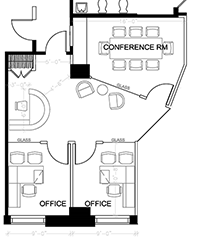 General corporate attorneys with international practice offer office space that includes 2 furnished windowed offices, a workstation, a conference room and separate entrance for sublease (terminable on 60 - 90 days' notice - to discuss) starting April 15.
Perfect for commuters. We are in Midtown Manhattan, near Bryant Park with easy access to Grand Central, Penn Station and major bus and subway lines.
Facing towards the west from the 33rd floor, the views and sunsets are extraordinary.
We are asking $2750 for each office, $500 for the workstation. The entire space is available for $5500 (2 offices, one workstation and conference room).
Please contact Nathalie Gast at ngast@nilsonlaw.com or (212) 687-1155 if interested. Date of Posting 04-02-19
Law Suite - Tower Floor - Prime Location - 53rd Street between Park/Madison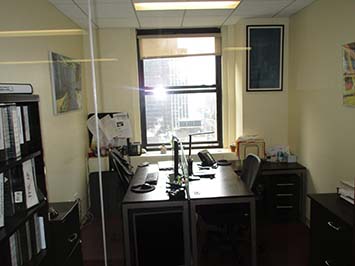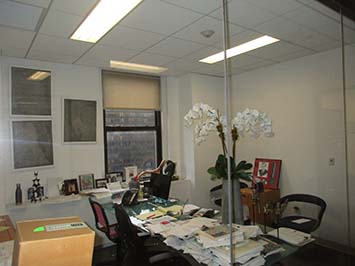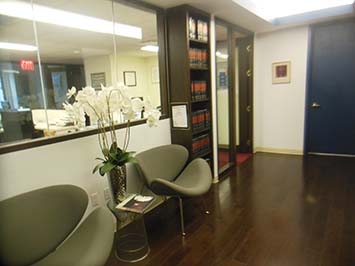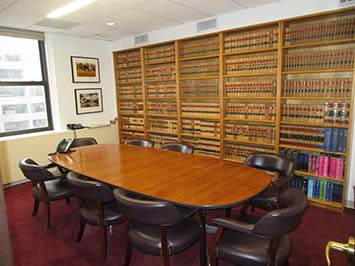 Convenient to subway and north entrance of Grand Central. 2 windowed offices sized (13' 8" x 10.5) for $4,350 and (11 x 9.5) for $3,050, each with a secretarial space, or all for $7,400. Includes shared use of conference room, kitchen and Wi-Fi. Lexis/Nexis is available. Available June 1, 2019. Term negotiable up to 4 years. 24/7 Access and Security. Please contact Deborah Moore at 212-935-5057 or dmoore@515law.com. Date of Posting 03-12-19
Shared Office Space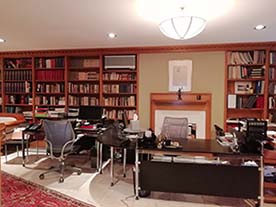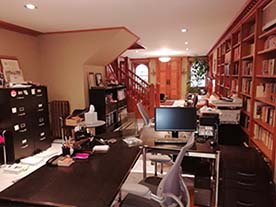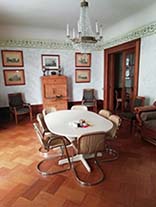 Shared Office Space (the "SOS") is available in an elegant townhouse on the Upper West Side. The three (3) floors of the SOS feature three (3) generously spaced workstations on the first floor, two (2) large conference rooms on the second floor, plus two (2) additional workstations and filing cabinets in the finished basement. The first floor and the basement have marble floors; the second floor has parquet floors. The SOS is ideal for trusts & estates practitioners, accountants, financial consultants, etc., who need to see clientele in the appropriate setting. The owner, a retiring attorney, is also using the SOS, winding up his own practice. The SOS is unique; rent is negotiable. T: 212-595-8009; Email: igor@krol-oconnor.com. Date of Posting 03-11-19