Insurance Programs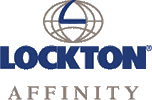 We are proud to announce our partnership with Lockton Affinity, the global leader in insurance, as the new administrator of this program.
The products selected were designed specifically to meet the unique needs of our members. From individuals needing professional liability and health care coverage to firms seeking comprehensive protection, Lockton Affinity is dedicated to finding you a custom solution complemented by best-in-class service.
Products include:
Professional Liability
Property Insurance
General Liability
Workers' Comp
Group Life and Health
Group Disability
Individual Life and Health
Individual Dental and Vision
Home and Auto
And More
To learn more about their products, please visit www.nycbarinsurance.com or contact them at 844-307-5960 or NYCBar@LocktonAffinity.com.
Members with current insurance policies with our previously endorsed broker, Mercer, remain in place.