Fastcase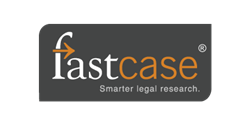 We are very pleased to offer free remote online access to Fastcase and its suite of premium services.
To access Fastcase, please log in to your New York City Bar Member Account.
City Bar members have free remote access to Fastcase Legal Research. Casemaker and Fastcase merged in January 2021, and members can now access Fastcase's legal research platform.
Please visit the Fastcase Resource Library, where you can access tutorial videos and find answers to your questions.
To access Fastcase, please log in to your New York City Bar Member Account. If you need assistance, please call Customer Relations: 212.382.6663.
Read more about the merger in the press release.
What is Fastcase?
More than 1.1 million lawyers nationwide subscribe to Fastcase's legal research tools. They offer primary legal research, as well as more than 750 books, treatises, and journals to their users. Fastcase also integrates with Docket Alarm's briefs, pleadings, and motions database and syncs with a mobile app, on iOS and Android.
Why did Fastcase and Casemaker merge?
Fastcase and Casemaker are combining to offer a comprehensive set of tools and products for members of the City Bar. Soon you will see new innovations in citator, docket analytics, and workflow tools, maximizing your bar member benefit.
I have questions.
Fastcase compiled a number of frequently asked questions on this page. If you have any more questions, see the contact information for Fastcase and the City Bar below.
Fastcase:
Phone: 866.773.2782
Email: support@fastcase.com
City Bar Customer Relations:
Phone: 212.382.6663
Email: customerrelations@nycbar.org
We are committed to providing our members with innovative research solutions, and we are excited to offer you access to Fastcase.