Office Space Available
Impressive office space - perfect for solos or satellite space (Poughkeepsie)
Two beautiful offices available separately or as a package in impressive Law building in heart of Poughkeepsie. Walking distance to Supreme, County, City and Family courts, Dutchess County Dustrict Attorneys office, Metro-North train, police, dining and Civic Center. Perfect for solo Lawyers or as a satellite space for NYC or Albany firms. Amenities include two conference rooms, handsome lobby, two kitchens, four restrooms, gym, shower, courtyard, rooftop deck, IT room for easy set-up of phones/internet. Postage, copier and reception services available for additional fee. Must see. Rent negotiable. Please contact Jonna spilbor, 845-485-2529, ladylaw@jonnaspilborlaw.com Date of Posting: January 18, 2018
Fully-Furnished Offices in Small Criminal Defense Firm Downtown
Two fully-furnished, windowed offices immediately available in a small criminal defense firm downtown. Located on a high floor of a secure, 24/7 building. Rent includes internet connection and use of reception area and conference room. Paralegal or assistant space is also available. Offices are light and spacious. High tech phone system allows for call routing and email messaging. Convenient to federal and state courthouses and to multiple subways.

Email dcolson@colsonlaw.com or call (917) 543-6490. Date of Posting: January 17, 2018
4 Fully Furnished Offices and 2 Cubicles Available for Immediate Occupancy in Midtown Criminal Defense Firm
-Sublease available for 1,2,3, or 4 offices and 2 cubicles in office conveniently located just west of Grand Central Terminal on 44th and Fifth Avenue. Offices available separately or as a package.
-Full service 24 hour doorman.
-Amazing views from 25th floor space, large conference room, kitchen, copy/scan machine, reception area,
-Full time receptionist for greeting visitors.
Terms: Negotiable
Prices: cubicles: from 750
Offices: from 2350
Great opportunity for business development
Contact: Julie Rendelman at Julie@rendelmanlaw.com. Date of Posting: December 4, 2017.
One, Two or Three Office Spaces for Sublease Available Immediately for Month to Month Occupancy!!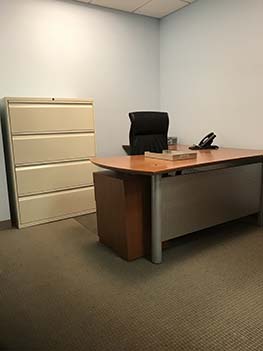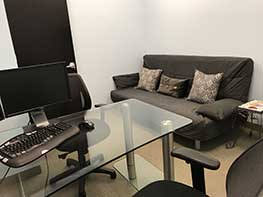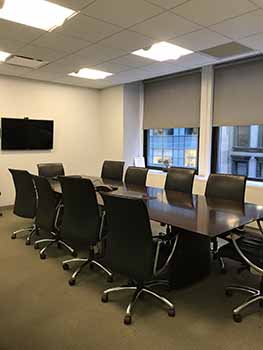 >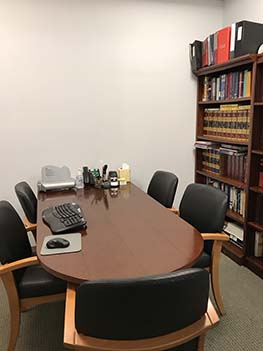 Sublease 1, 2 or 3 furnished offices in a law firm conveniently located right outside Grand Central Terminal in mid-town Manhattan on 44th Street and Madison.
This well-appointed law firm space is on the 5th floor, with an entrance immediately off the elevator lobby. The law firm has a large, beautifully furnished conference room, kitchen, and copy/scan/fax machine and welcomes clients from a nice reception area.
Two available fully furnished office spaces are interior offices, approximately 10' by 10' in size:
- Asking $1,500 per month for the office with the wooden desk.
- Asking $1,750 per month for the office with the glass desk.
One small interior conference room with the sliding pocket door can be used as an office and is available for $1,250 per month.
Contact: Jin Liu jliu@yoonllp.com Date of Posting: 11-29-2017
225 Broadway (Downtown)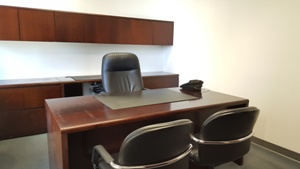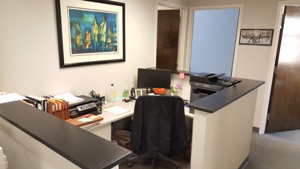 Sublease 1 large windowed office with high end furnishings in a modern law office space (12' x 17') in full service 24 hour doorman building conveniently located close to both the heart of the financial district and courts. Shared law office space for practicing attorneys and other professionals looking for space in the premises of a downtown NYC boutique law firm, Golub & Golub, LLP. The space was built recently and is modern. There is a full time receptionist to answer your calls (extra) and greet your visitors. The office space is bright. A large work station is also availavle for additional rent. The office and work station are available separately or as a package.
The shared law office suite in which this office is available for rent has a large, beautifully furnished shared conference room, kitchen, copy/scan/fax machine. The phone system is in place and high speed DSL internet service is included as part of the rent. Additionally, secretarial service and phone answering are available (extra).
Golub & Golub is an AV rated boutique law firm (www.golublaw.com). We are seeking a low traffic practice to share our 15th floor office space.
Possession: Immediate
Term: Negotiable
Price: $2,095 – Large Office – Work Station - $400
For further information or to arrange an inspection of this law office space, please contact: Steven Golub [Tel. (212) 693-1000][Email: sgolub@golublaw.com] Date of posting: 12-1-2017
Hutner Klarish - Available Office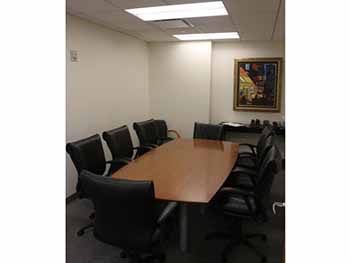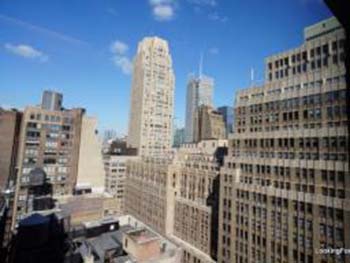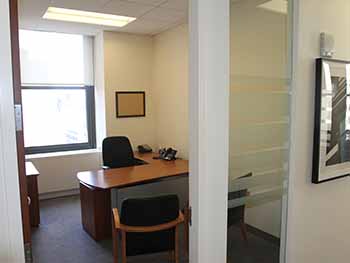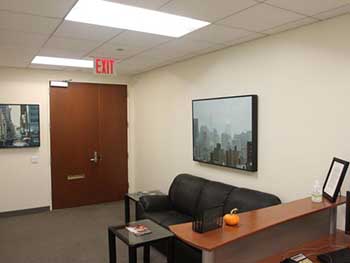 Furnished private windowed office with great natural light, in a boutique firm's small and collegial yet elegant suite.
This well-appointed, modern suite is on the 20th floor, with an entrance immediately off the elevator lobby. A nicely furnished reception area leads to a corridor, then to a large conference room and the available office, which includes a coordinated desk, credenza, high backed chair and client chairs. The balance of the suite encompasses several other attorneys' offices, secretarial/assistant workstations and a combination pantry/scanning and duplication center. The office space is bright and airy and has high ceilings throughout.
The attorneys in this suite are high pedigree practitioners with diverse practices in business and commercial law and litigation, and we frequently refer business to each other when appropriate. We seek a senior attorney of similar caliber to share these high end offices. Low traffic practices preferred. High speed copy/scan/fax is available and the incoming tenant can use the VoIP phone system (direct dial & voice mail) and Internet. Located in Times Square South with excellent access to all subways, Penn Station and Grand Central.
For further information or to view these upscale premises, please call Noah Klarish at 212-868-3777 or by email to nklarish@hutnerklarish.com. Date of Posting 11-02-2017.
4 Windowed Offices and 1 Interior Office in East Midtown Law Office Suite - Immediate Occupancy
Four exterior offices and one interior office are available for immediate occupancy in a modern, recently renovated suite.
Office rentals range from $1800 to $3800 per month. Rent includes access to a private entrance, shared receptionist, two conference rooms, pantry/kitchen area (coffee/tea included), 5 drawer lateral file cabinet, spectacular views, and great light. Workstations for support staff may be available upon request. Access to fax and two copy machines are available at a cost.
We are located at 150 East 58th Street, 34th Floor, commonly known as the A&D Building, which houses some of the finest interior design showrooms and boutique commercial tenants. Our elevator bank houses professional practices. Adjacent to New York icons, LeCirque, Bloomberg's and Bloomingdales, this secure, 24/7 access, LEED certified building is ideally situated in a thriving commercial neighborhood. In addition, there's excellent access to all subways. For further information or to view these premises, please contact Ted Trief @ 212-486-6060 or ttrief@triefandolk.com Date of Posting 10-17-2017
Offices with High-Quality Amenities Available in Iconic Midtown Location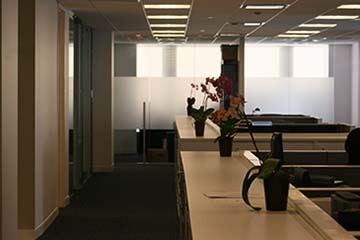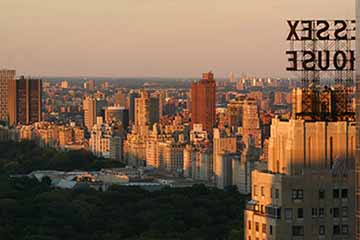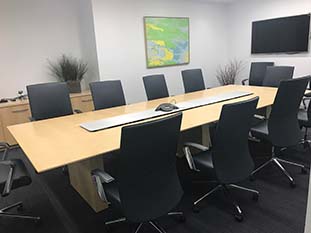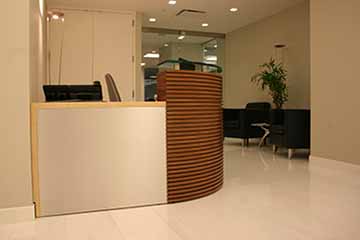 Two offices, including a very large corner office, are available in a top-of-the-line facility built by a boutique commercial law firm. This space, with sweeping views and first-rate construction, is ideal for a senior professional accustomed to first-class facilities and an elegant environment.
In addition to the corner office, there is also a second, also spacious, office available. Although somewhat smaller, this office has commanding views of Central Park and the Hudson River.
The space as a whole has sweeping views from a high floor, great light and an open and modern feel.
High-quality amenities, such as state-of-the-art IT and A/V facilities, as well as reception and related services, are included.
This iconic midtown space is perfect for a senior partner or firm principal in any industry looking for a suitable place to practice among professionals of like mind, background and work habits. While lawyers are especially welcome, professionals in other fields are also encouraged to visit the space.
Space suitable for junior associates / assistants may also be available if needed. Quality furnishing is available.
For further information, pricing and to arrange a visit to the premises, please contact the Firm's principals at: 212-713-0001. Date of Posting 08-30-2017
SUBLET AVAILABLE: 630 THIRD AVE - 1- 4 WINDOWED OFFICES - PARTNER & ASSOCIATE SIZE MIX WITH FURNITURE IN LAW FIRM SUITE - RECEPTION, TWO CONFERENCE ROOMS AND KITCHEN NEAR GRAND CENTRAL.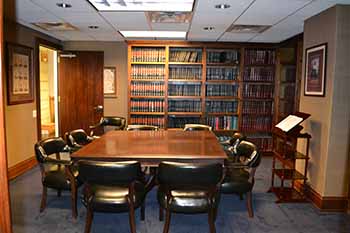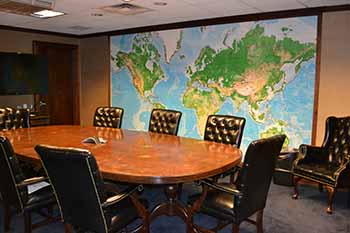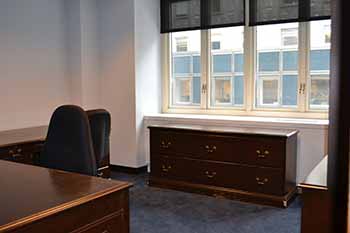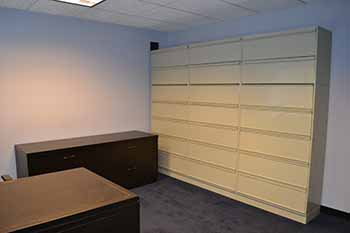 Shared law office space for practicing attorneys and other professionals is offered in a 24 hour Concierge Building conveniently located at 630 Third Avenue, close to Grand Central Station. The offices are available as a package or separately. The attorneys in this suite are high level professionals with diverse practice in corporate law, intellectual property and civil and commercial litigation, who from time-to-time, may refer business to each other when appropriate.
Dimensions: Four Windowed Offices: 11x15 -11.5X13 and Two at 11X13
One Large office is furnished and also includes three large lateral file cabinets sectioned off into a seven compartment filing system in each cabinet, and the other large office is unfurnished. The two 11x13 offices are furnished and can also accommodate two associate desks in each.
Rental Fee: $3,250 per month for the larger offices and $3,000 per month for the smaller offices.
Occupancy: Available Immediately.
Amenities: The shared law office suite in which these offices are available for sublet has a reception area, a large modern conference room with a video screen and phone conferencing, a second smaller conference room, kitchen, internet and copier/scanner available (copies at cost).
For Further Information Contact: 917 647-0404. Date of posting 07-27-2017
Share elegant, high-end space with a high net worth Divorce Practice and an International and Corporate Immigration practice.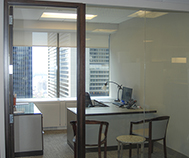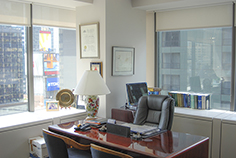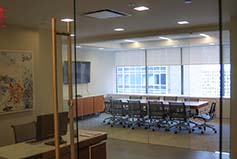 We've got beautiful, bright, tower floor space with views in 3 directions. The selection of furnished offices available includes a large corner partner office as well as 2 good size associate offices, one of which has river views. You can rent one, two or three offices and all appropriate professionals are welcome to consider our space.
If you're looking for really nice space in Midtown please call or email for an inspection appointment or more in depth information about our offices. In addition to a large windowed conference room, the space has a full kitchen, file storage space, and an inviting reception area. Use our phone system and internet.
If the subtenant(s) for the offices wish a term longer than 14 months, we will endeavor to extend our lease. We can discuss this with you when you visit us.
1-3 offices with Hudson River views
Corner Partner Office - 170 sq. ft - $3,500/mo
River Views Office - 110 sq. ft - $2,900/mo
Large Associate Office - 105 sq. ft. - $2,800/mo
2 workstations immediately outside offices are available for sub-lease - $750/mo
Class A building in Midtown - West 45th and 6th Ave.
Conveniently located blocks from 1, 2, 3, Q, N, R, F, B, and D trains
Shared large and small conference rooms, reception and kitchen
High-speed internet, video conference capabilities, phones fully wired, file room storage
Contact: Jeanne at the following email address: jmc@mcpherson-pc.com Date of posting: 07-12-2017
Criminal Defense Firm Offers Attorney Offices for Rent in Turn-Key Law Firm Environment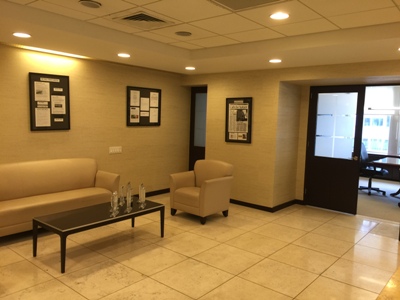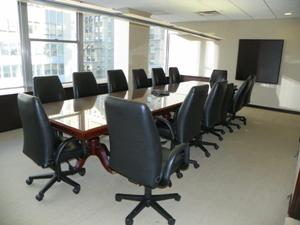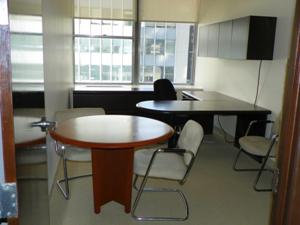 Great source of business development with likeminded practitioners who frequently refer criminal, immigration and litigation matters. For the right fit, the rent obligation will pay for itself in client development.
Part-time space also available to a limited number of attorneys. Offices from $2,000 - $3,800 per month.
For contact information, please visit: www.theblanchlawfirm.com or call Deborah Pereira 212 736 3940. Date of Posting 04-07-2017